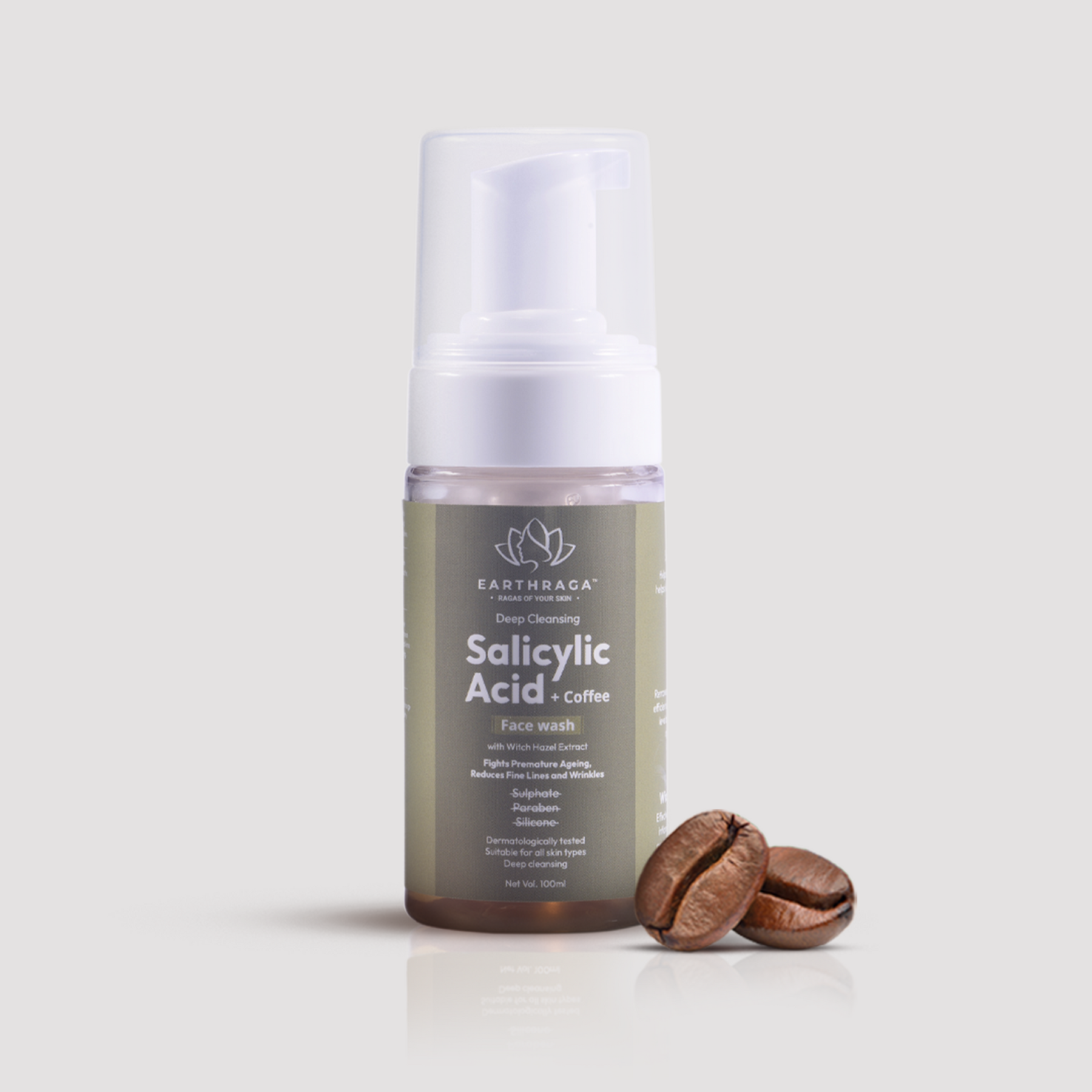 Deep Cleansing Salicylic Acid + Coffee Foaming Face Wash | Exfoliating Cleanser | Removes Blackheads | 100ml
Description
Introducing the Earthraga Deep Cleansing Salicylic Acid + Coffee Face Wash, an innovative daily-use product that offers effective cleansing with a gentle touch. This nature-infused face wash ensures your skin remains hydrated, leaving you feeling fresh and rejuvenated with each regular use. Say goodbye to dryness and embrace the benefits of this refreshing face wash.
Product Details
Discover the power of our key ingredients:
Salicylic Acid: – Penetrates deeply into the skin and pores, effectively extracting dirt, grime, and impurities.
Witch Hazel Extract: – Combats acne and blackheads while helping to remove blemishes
Manufacturer details- A.G. Organica Pvt Ltd, C-11 Block C, Sector 85, Noida Uttar Pradesh 201305 Licence No. UP16320000028
Directions for use:
Wet your face with water.
Take the desired amount of face wash and apply it over the wet face spreading it evenly.
Gently massage the face wash onto your skin using circular motions, allowing it to effectively cleanse and nourish your skin.
Rinse the face with water.
Pat your face dry with a clean towel, avoiding harsh rubbing that may irritate the skin.
For optimal results, incorporate this face wash into your skincare routine at least twice a week. Enjoy the benefits of smoother, healthier-looking skin with regular use.
Just the best
Best smell, top notch quality
Nice smell
Good smell..clean good.. Nice for skin