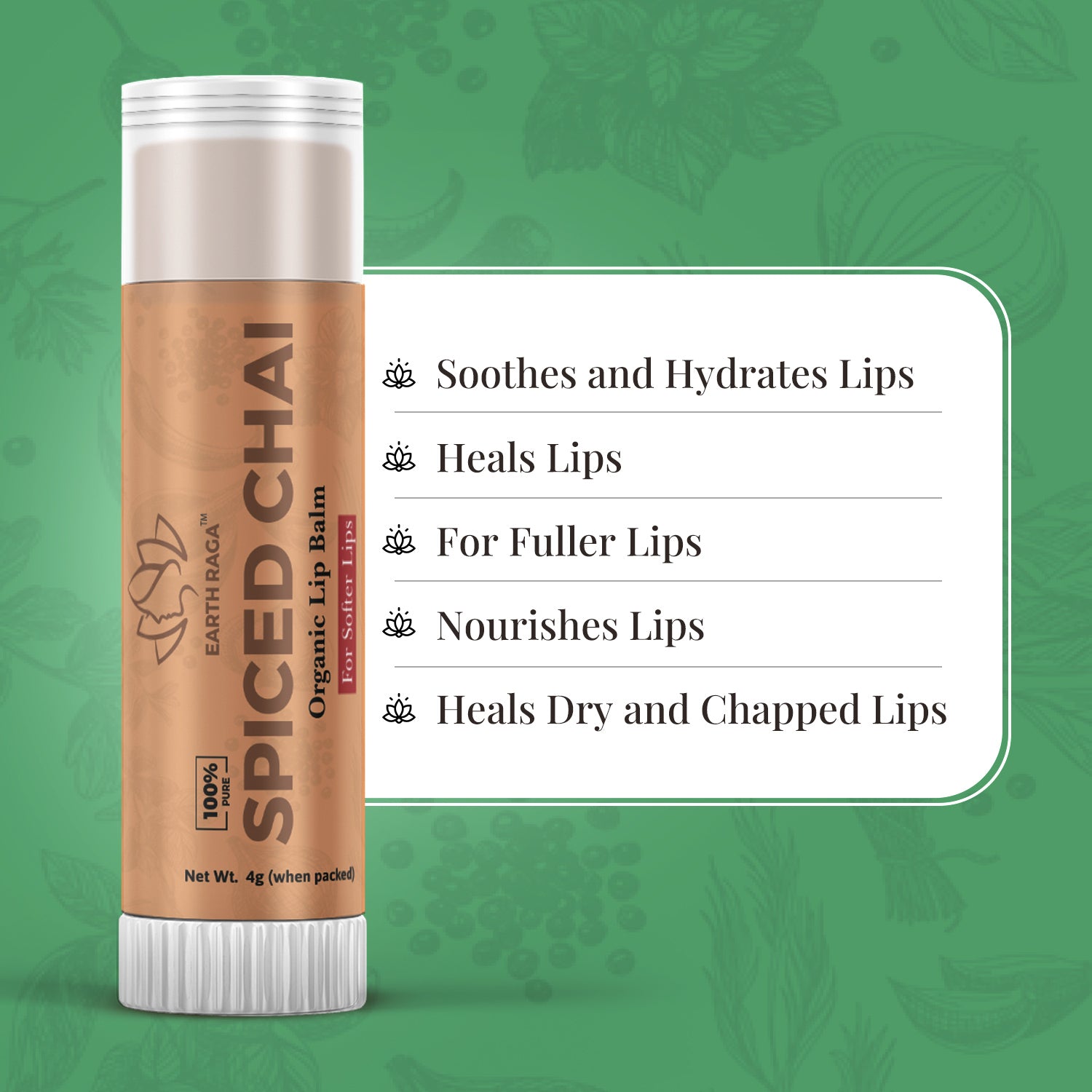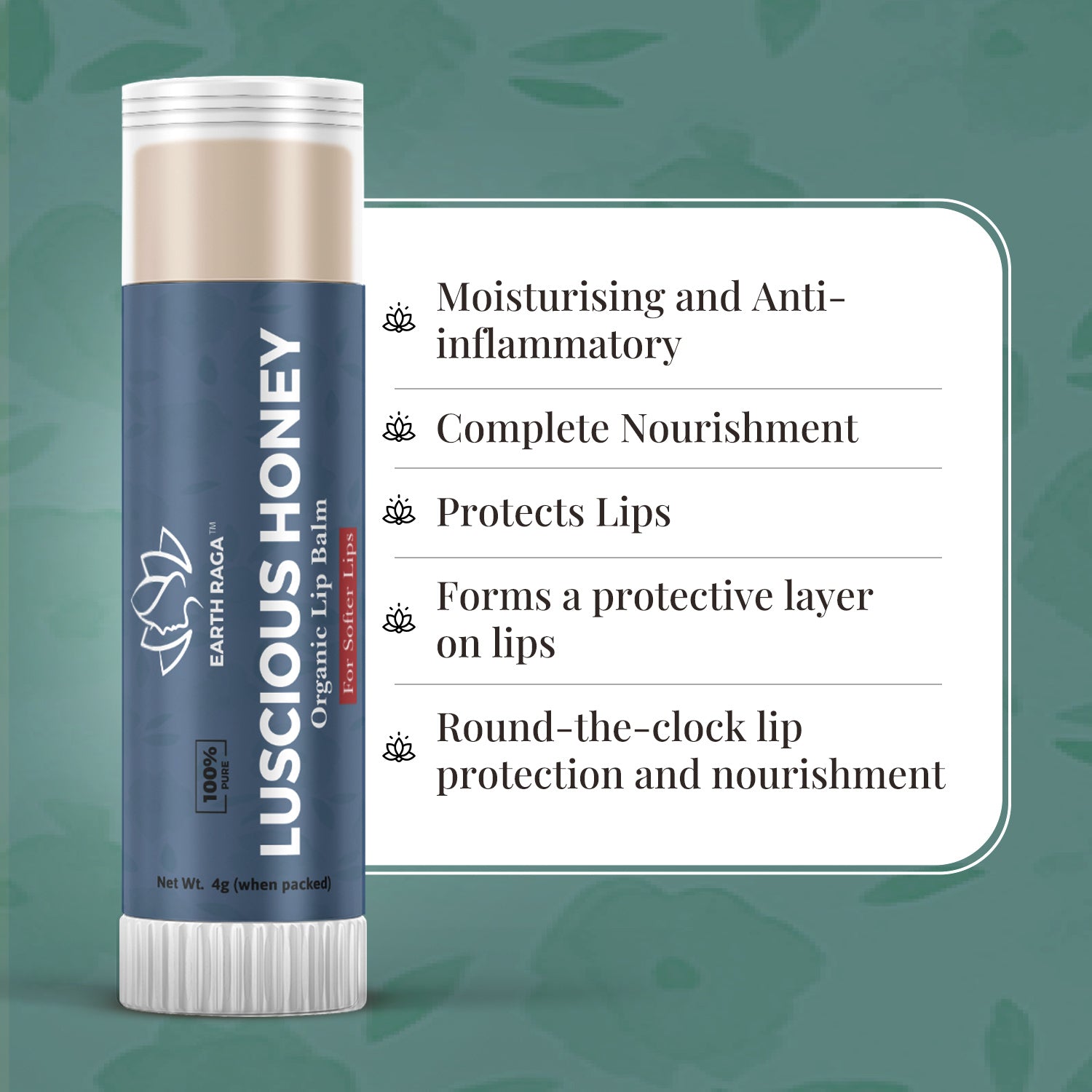 Holiday Kiss Lip Balm - Set of 2 4g x2 (8gms) | For Silky Healthy Lips | Complete Nourishment | Soft Supple and Glossy Lips
Description
 This set contains Spiced Chai Organic Lip Balm and Luscious Honey Organic Lip Balm 
Earthraga Spiced Chai Organic Lip Balm is bursting with the goodness of Indian spices like Cinnamon, Ginger and Cardamom. This delightfully warm and spicy concoction lends this lip balm natural flavours and fragrance of 'Chai', which we all know and love. The lip balm is also enriched with hydrating oils and rich butters to help you get silky smooth, healthy lips.
Deep nourishment

Long-lasting hydration

Moisture retention

Natural fragrance

Light weight formula 

Non sticky

Non-tinted

100% organic
Earthraga Luscious Honey Organic Lip Balm provides long-lasting moisturisation and complete nourishment to dry and chapped lips. Enriched with the goodness of Shea Butter, Vitamin E, Coconut Oil & Honey, the lip balm heals, moisturises and protects dry, chapped lips leaving them soft, supple and glossy.

Intense moisturisation

Deep nourishment

Long-lasting hydration

Natural fragrance

Light weight formula

Non-tinted

Non sticky

100% organic
Product Details
Key Ingredients
Cinnamon Essential Oil – Locks moisture in your skin, thus, making it soft and plump.
Ginger Essential Oil – Soothes chapped irritated, red lips caused by dryness or peeling.
Cardamom Essential Oil – Heals damaged and rough lips, making them smooth and healthy.
Grapeseed Oil – Full of antioxidants, thus, protecting your lips from harmful free radicals and premature aging.
Shea Butter – Provides long-lasting, deep moisturisation. It also helps in restoring the lost natural colour of your lips.
100% Natural Beeswax – Helps in locking the moisture for long hours. It also acts as a barrier against skin damaging factors like sun, pollution, etc.
Coconut Oil – Treats damaged and rough skin with its gentle moisturizing action. It also helps in locking the natural oils to keep your lips soft throughout the day
Vitamin E - Heals chapped lips by promoting regeneration of new skin cells. It also boosts blood circulation, making your lips luscious.
Honey Extract- Retains moisture, keeping your lips plump. Its anti-inflammatory & anti-bacterial properties soothe your lips and protects against further damage.
Manufacturer details- A.G. Organica Pvt Ltd, C-11 Block C, Sector 85, Noida Uttar Pradesh 201305 Licence No. UP16320000028
Directions for Use:
Apply an even layer to your lips. Reapply as and when required. Use daily for best results.