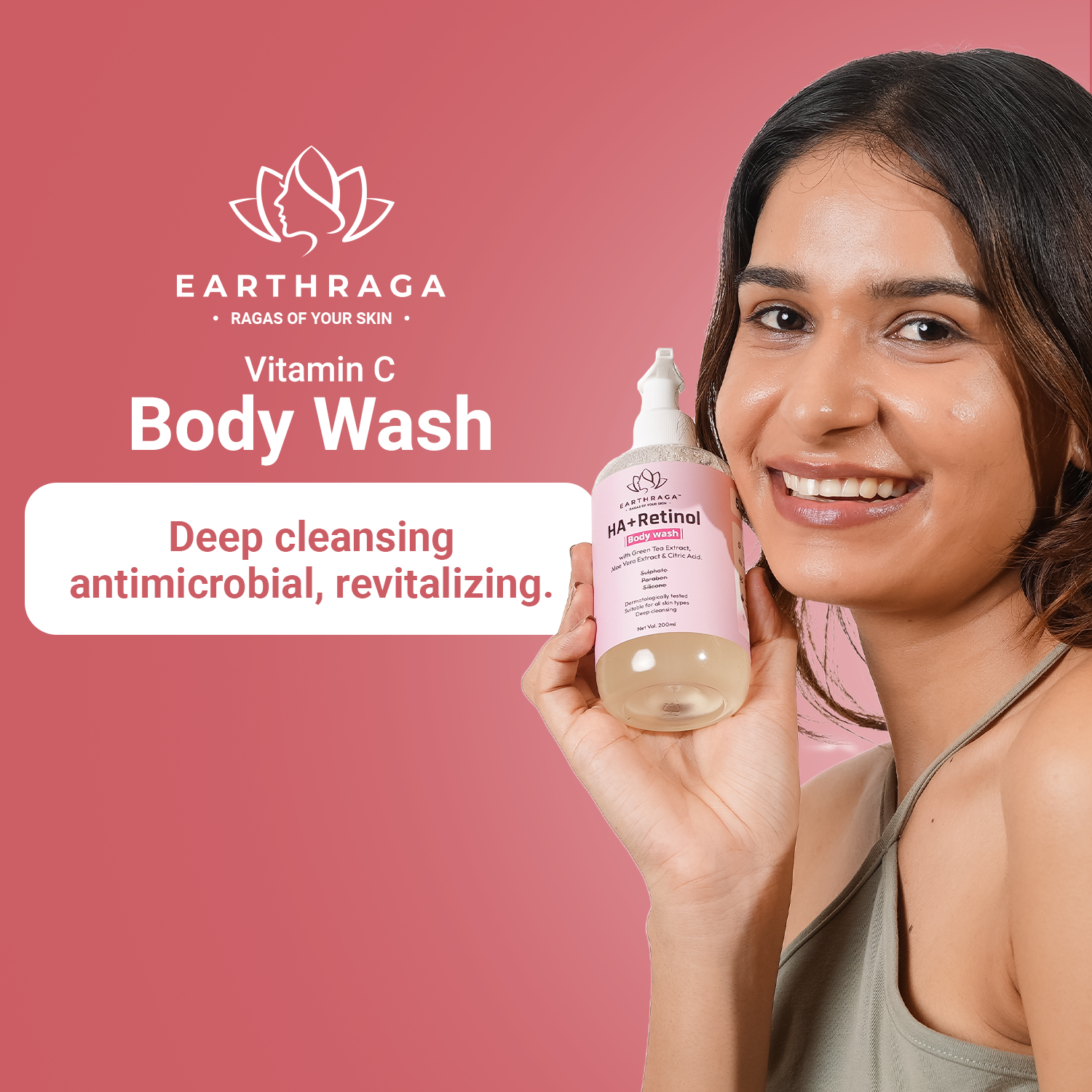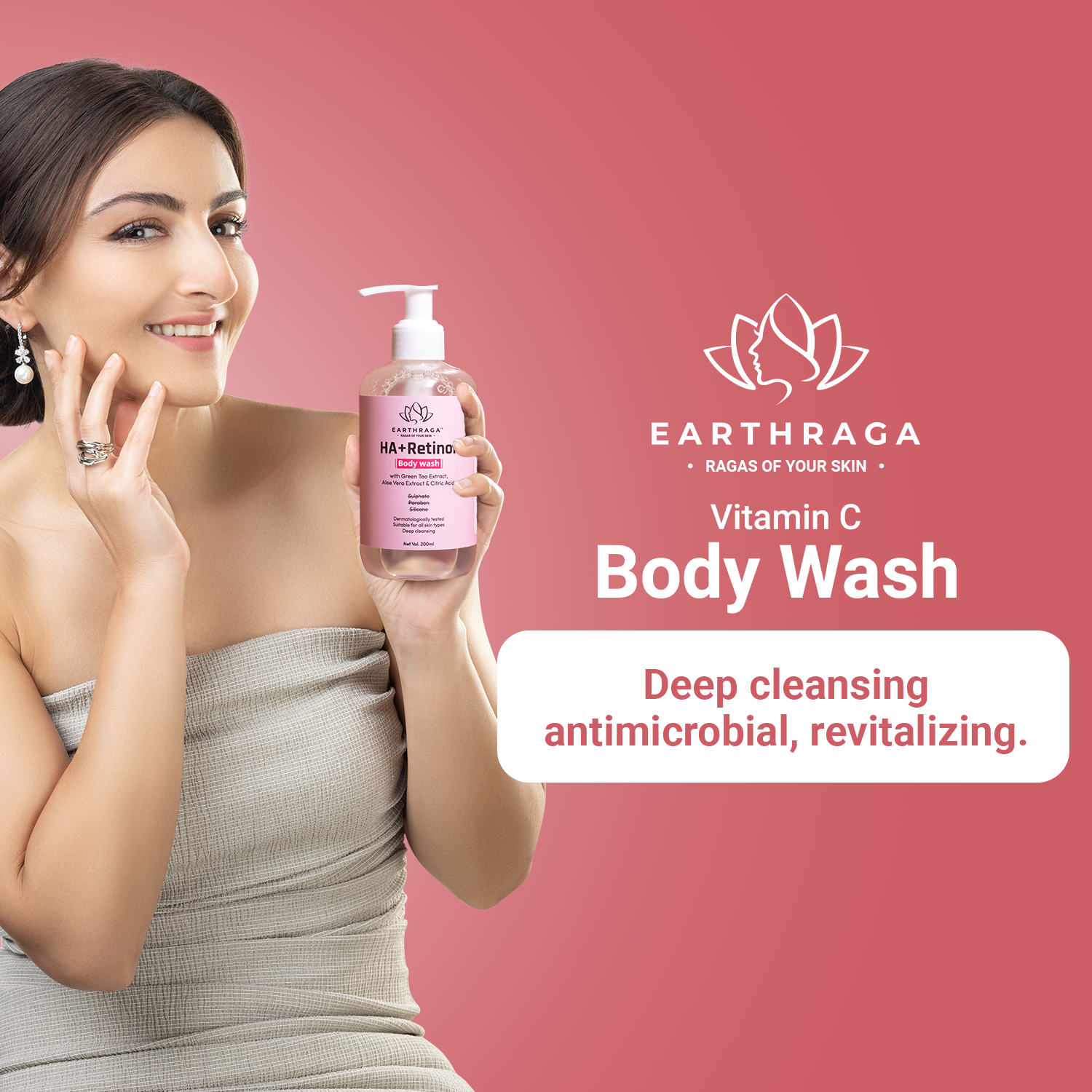 Retinol Body Wash with Hyaluronic Acid for skin elasticity | Cleanse Deeply | Boost Skin Elasticity | Fights Dark Spots | Soothes Sunburn & Redness | 200ml
Description
Experience the refreshing and nourishing Earthraga HA + Retinol Body Wash for a rejuvenating bath. This non-irritating formula preserves your body's natural oils while gently exfoliating and nourishing your skin. With carefully researched ingredients, enjoy a nourishing bath that promotes younger, healthier-looking skin with regular use.
Product Details
Key Ingredients
HA: – Enhances skin elasticity, combats wrinkles, and possesses anti-inflammatory properties. It also addresses facial redness, providing a plump and well-hydrated appearance to the skin.
Retinol: – Effectively clears skin pores, accelerates cell turnover, and boosts collagen production, effectively countering the aging process. It improves skin tone, granting a brighter and smoother complexion.
Green Tea Extract: – Beneficial in managing acne and similar skin conditions, contributing to a youthful appearance.
Rice Phytoceramide: - With a moisturizing effect, it replenishes depleted natural skin ceramides, reducing dryness and soothing irritation. Additionally, it combats flaking while promoting overall skin health.
Manufacturer details- A.G. Organica Pvt Ltd, C-11 Block C, Sector 85, Noida Uttar Pradesh 201305 Licence No. UP16320000028
How to Use
Take the desired amount of body wash on a loofah.
Apply the body wash over your wet body.
Gently massage the product onto your skin to work up a rich lather.
Rinse off thoroughly with water, ensuring all the lather is washed away.
After rinsing, pat your body dry with a clean towel.
Nice body wash
this is fantastic body wash