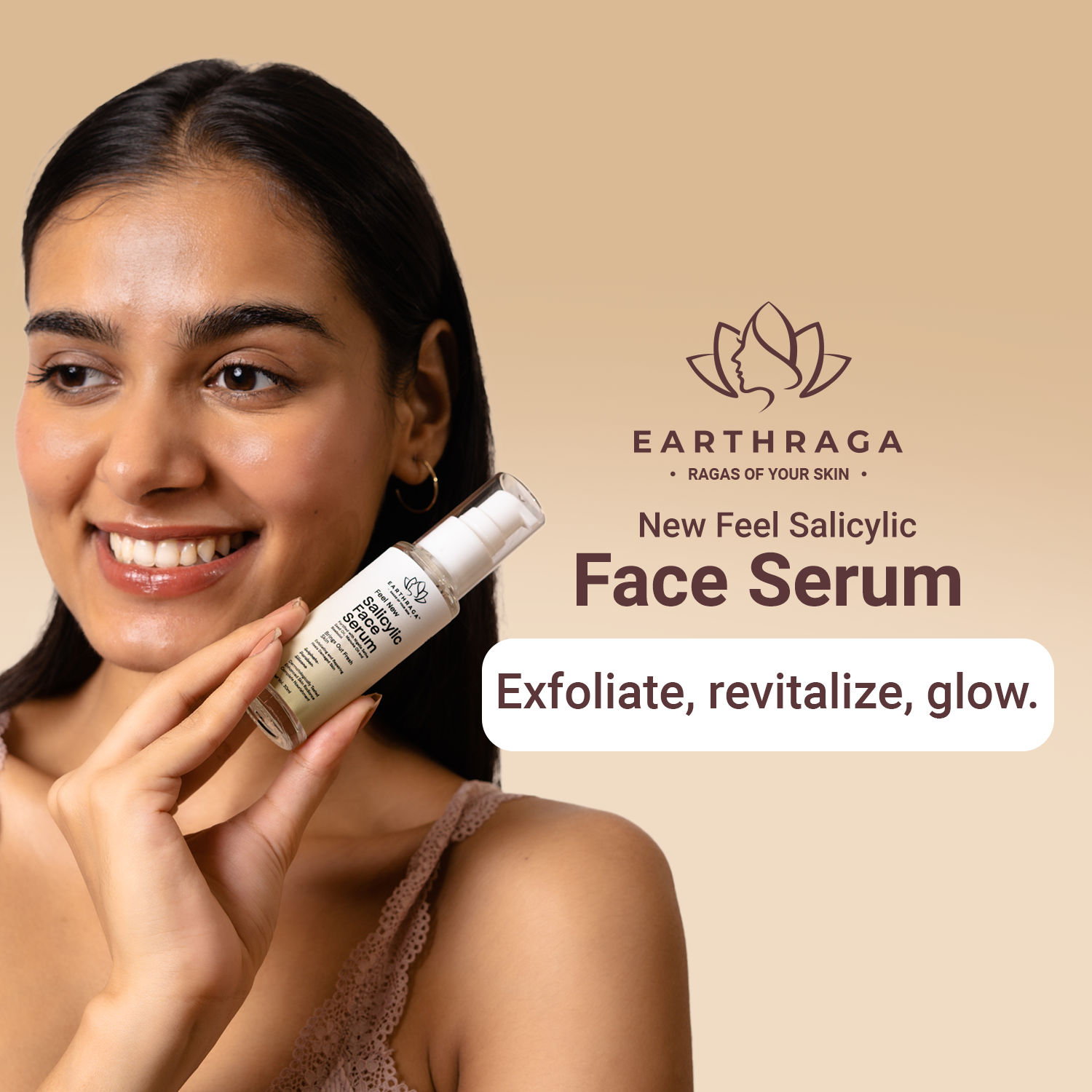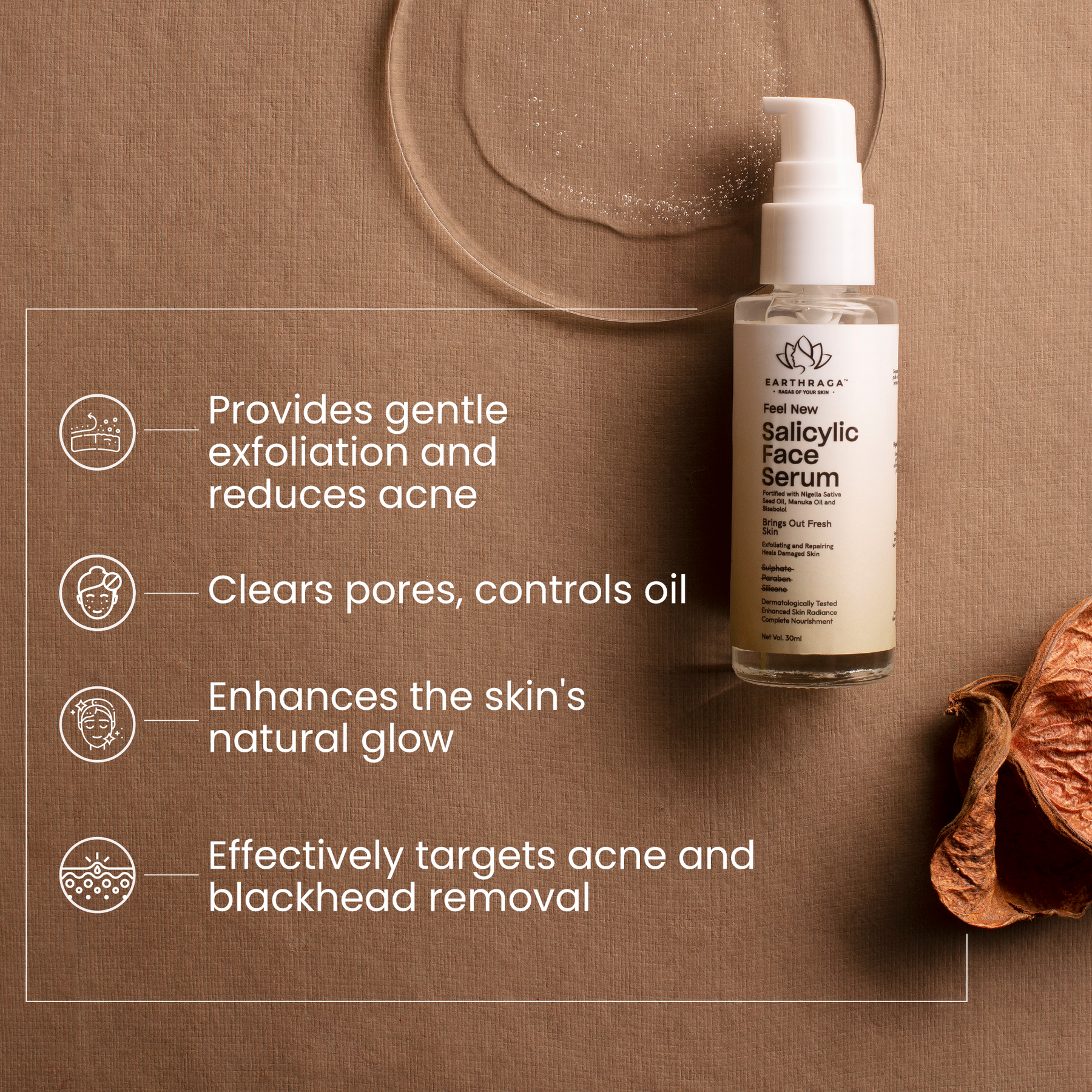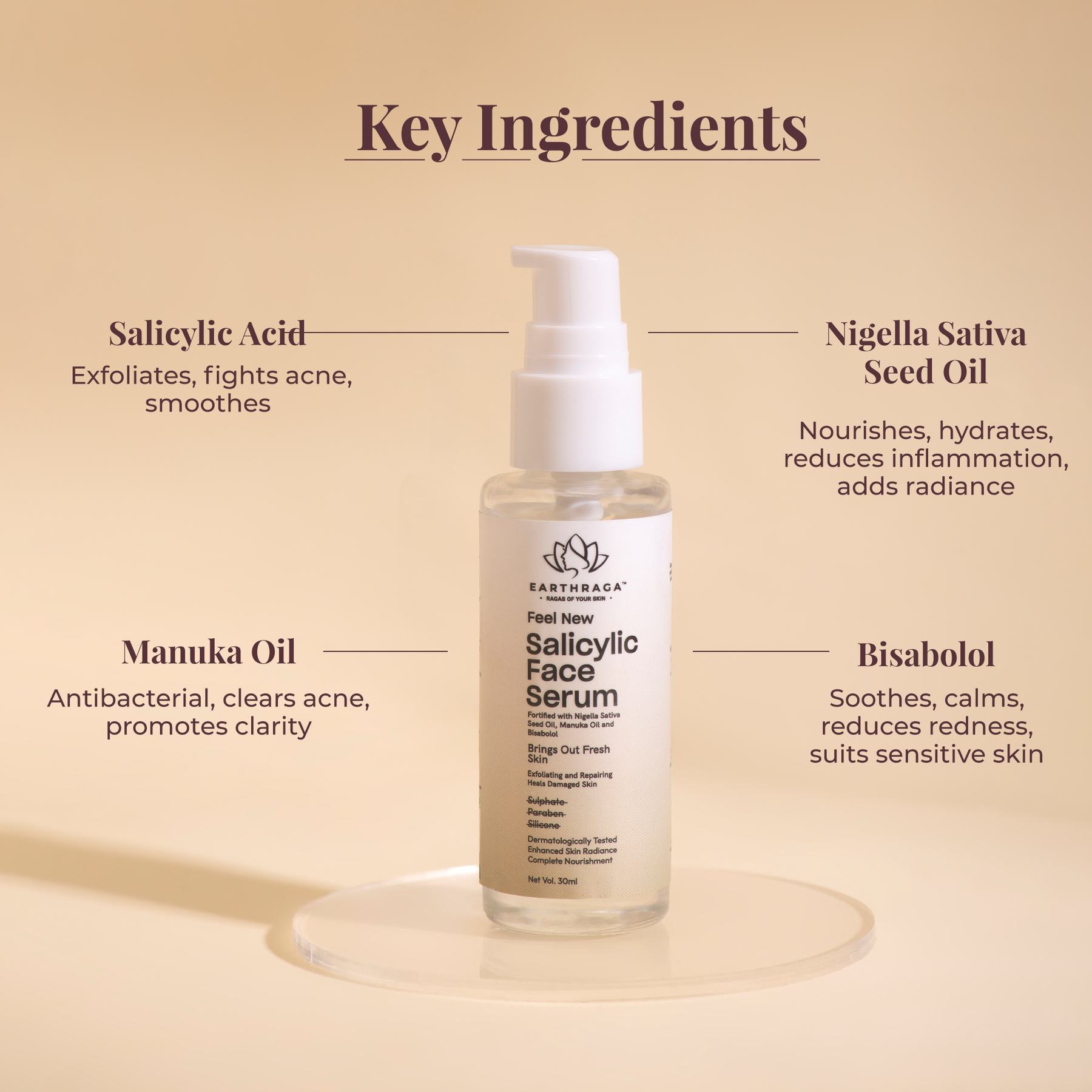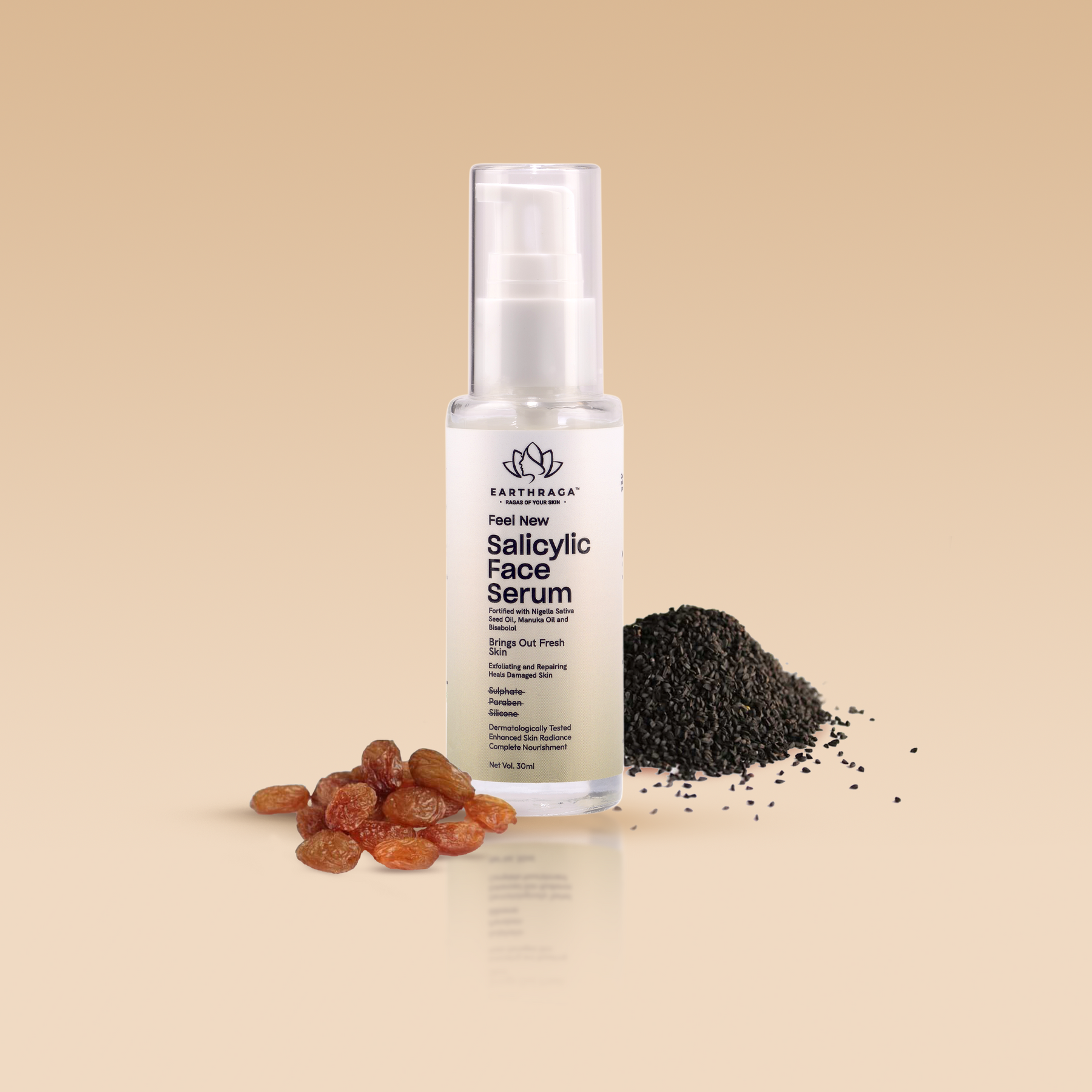 Salicylic Face Serum | Gently Exfoliates & Hydrates Skin | Unclog Pores & Controls Excess Oil Production | Reduces | Acne | 30ml
Description
Earthraga Feel New Salicylic Face Serum is an exceptional choice for achieving a revitalized and rejuvenated face. This powerful serum offers both exfoliating and rejuvenating properties, effectively eliminating dead skin cells while nurturing the skin's overall texture. The outcome is beautifully showcased through a radiant and glowing new face.
Product Details
Key Ingredients
Salicylic Acid Exfoliates and unclogs pores, combating acne and promoting smoother skin
Nigella Sativa Seed Oil: – Nourishes and hydrates the skin, reducing inflammation and enhancing its natural radiance.
Manuka Oil: – Possesses antibacterial properties, aiding in acne treatment and promoting a clearer complexion.
Bisabolol: - Soothes and calms the skin, reducing redness and irritation, making it ideal for sensitive skin types.
Manufacturer details- A.G. Organica Pvt Ltd, C-11 Block C, Sector 85, Noida Uttar Pradesh 201305 Licence No. UP16320000028
How to Use
Take the required amount on your fingertips
Apply the serum on your face and neck
Gently massage it in a circular motion, moving upwards until the serum is fully absorbed into the skin
It is recommended to use the serum during the evening or night
Follow up with a moisturizer after applying the serum
As the serum has exfoliating properties, apply sunscreen if you plan to go out in the sun after using the serum
For the best results, consider using other products from the Earthraga range, such as their Sunscreen and Moisturizer, after applying the serum
Use the serum twice weekly to achieve optimal results
Remember, individual skin types may react differently, so it's essential to do a patch test before incorporating any new skincare product into your routine. If you experience any adverse reactions, discontinue use and consult a dermatologist
Soothing feel
Have been using it for a week now, helped relieve acne and itching skin, they should offer more discount/ offer bigger packs
The salicylic acid serum improves the skin texture by removing dead skin cells from the top layer while unclogging the pores. A salicylic acid serum for face can also reduce inflammation and remove excess oil from your skin. Use a salicylic serum to exfoliate, revitalise and glow from within.

Earthraga Feel New Salicylic Face Serum is 100% organic, vegan, and contains no harmful chemicals. It is perfectly safe to use on the face. Use this salicylic serum at least twice a week for best results.

Salicylic acid is an exfoliating ingredient and shouldn't be used daily. You can use this salicylic acid serum twice a week to exfoliate your skin.

Salicylic acid face serum can penetrate deeper to clean clogged pores that result in acne and blackheads. When your pores are clean there are fewer chances of acne and blackheads.

Earthraga's salicylic acid serum can be used by all skin types. If you have very dry skin, you can avoid using it as it can further dry out the skin. For anyone with oily skin, you can include Earthraga's salicylic acid serum in your weekly skincare routine.