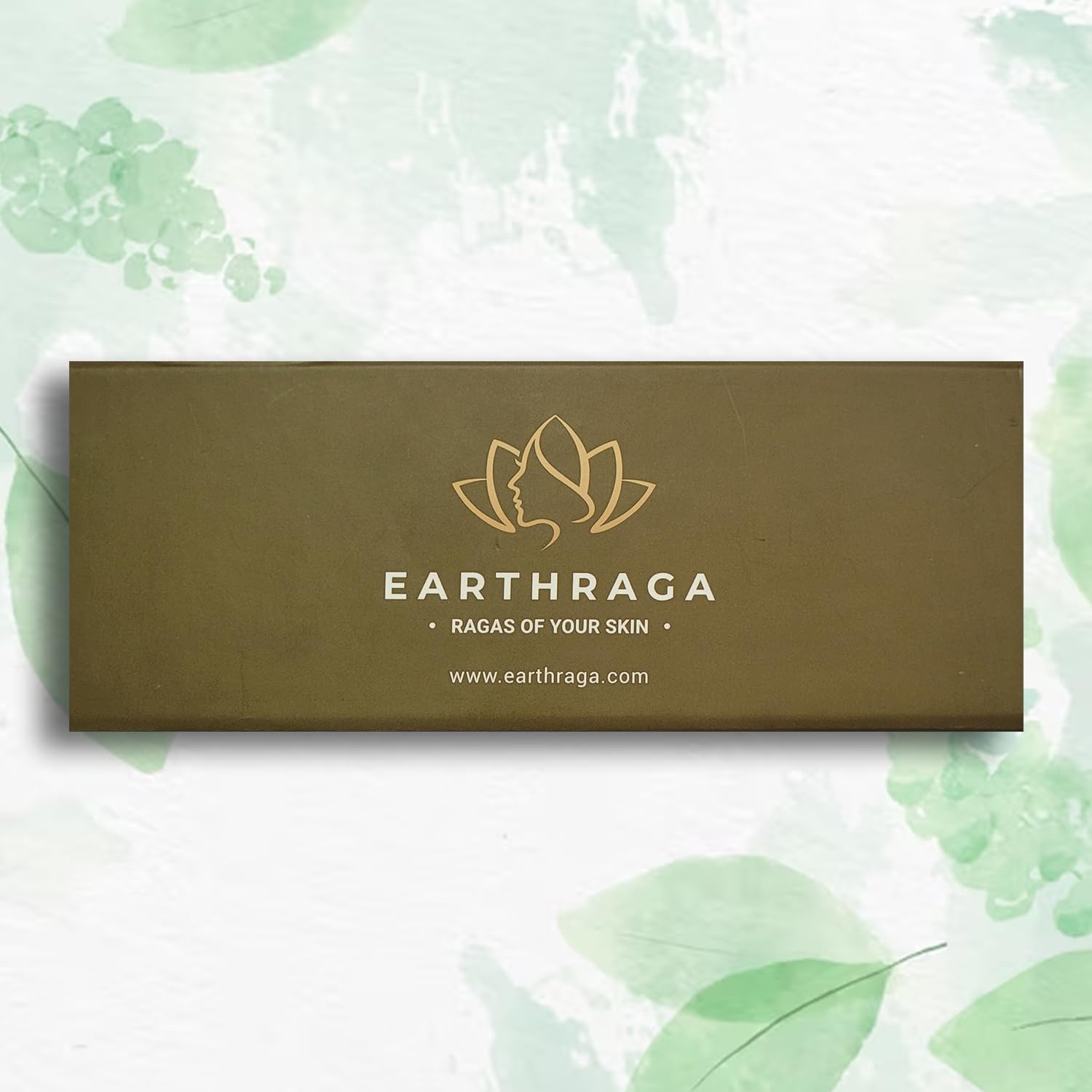 EARTHRAGA Gift Set For Men and Women | Bakuchiol Day Cream (30ml) | Vanilla Body Lotion (250gm) | Vanilla, Spiced Chai & Icy Mint Lip Balm(4gm X 3) | Handmade Soap (125gm X 2) (Pack of 7 Items)
Description
Earthraga Bakuchiol Day Cream (30 ml) is superior alternative to Retinol for skin and does not irritate skin and is apt for sensitive skin.

Earthraga Vanilla Body Lotion (250 gm) - With natural fragrance and cooling effect on skin, soothes redness and skin irritation.

Earthraga  Shea Butter & Cinnamon Soap, Shea Butter & Lavender Soap (125 gms each) - Loaded with Multivitamins and antioxidants, have pleasing and soothing fragrance and give a protective layer to skin.

Earthraga  Vanilla Lip Balm, Icy Mint Balm, Spiced Chai Lip Balm (4 gm X 3) - Restores natural colour of lips and provides long lasting moisturisation, It also boosts blood circulation and makes lips luscious.
Product Details
Manufacturer details- A.G. Organica Pvt Ltd, C-11 Block C, Sector 85, Noida Uttar Pradesh 201305 Licence No. UP16320000028